Episode 27: On Tyranny by Timothy Snyder
Episode 27: On Tyranny by Timothy Snyder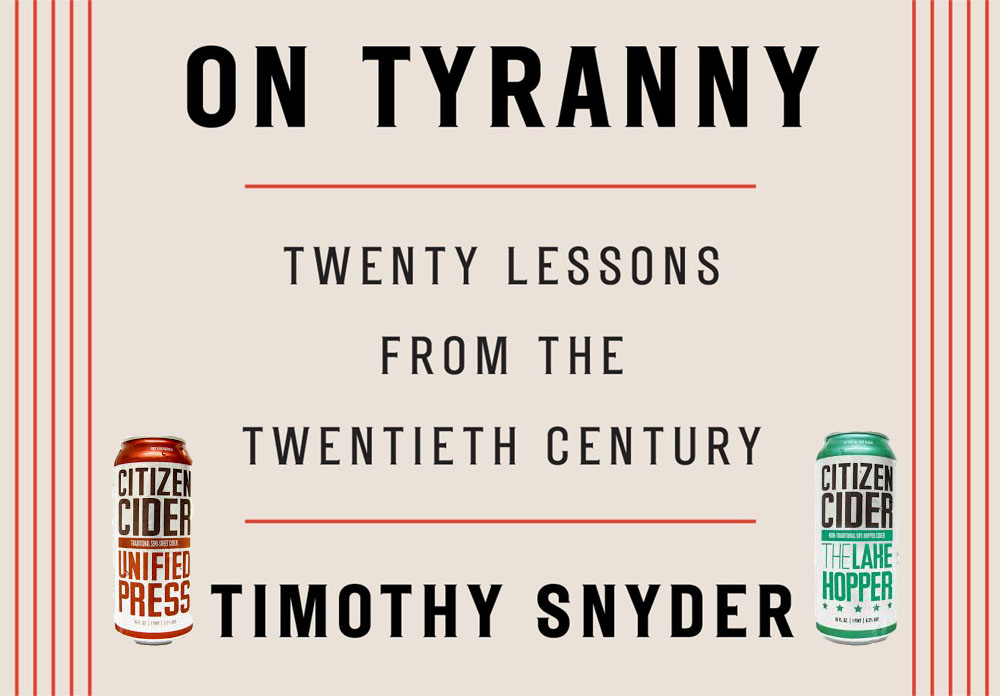 In Episode 27 of the Drunk Guys Book Club Podcast, we discuss the one-year mark of the Trump Administration through the lens of On Tyranny by Timothy Snyder.  Was Snyder right?  Or, was the whole book an overreaction to the election?  Are we just tempting Godwin's Law?  We don't come to many conclusions, probably because of all the beer we drank such as Ritterguts Gose, Delirium Nocturnum, Citizen Cider, Dosvidanya, and Molotov Heavy.
The Drunk Guys Book Club Podcast can be found on on iTunes, Google Play, Stitcher, and where ever fine podcasts can be found.  If you're drunk enough to enjoy the Podcast, please give us a rating.  Also, please follow us on twitter and pinterest.
Join us next week when we read: A Confederacy of Dunces by John Kennedy Toole.
Also, check out our articles about how to read 100 books a year and science fiction book club discussion questions.
Podcast: Play in new window | Download
Please follow and like us: