Episode 3: Fahrenheit 451
Episode 3: Fahrenheit 451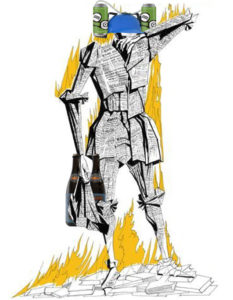 Episode 3: Fahrenheit 451 by Ray Bradbury.  Why should everyone read this book?   What did Ray Bradbury get right about today's society, and what did he get wrong?  Can beer put out a fire? (kidding)  We discuss some of these questions and more in this week's episode.
Also available on iTunes and Google Play!
Check us out on Stitcher!
Podcast: Play in new window | Download