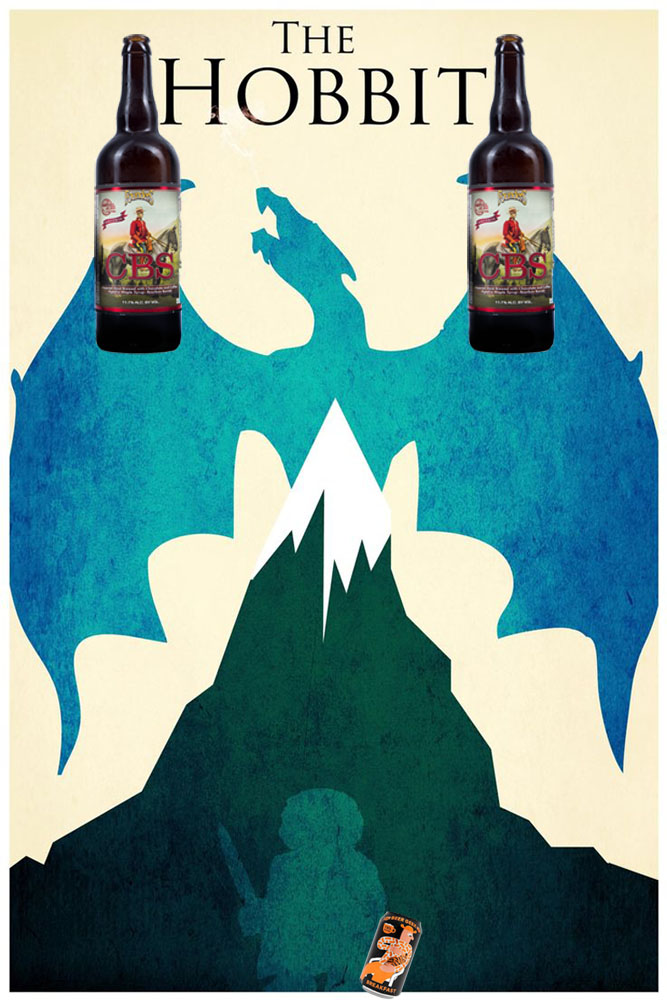 In Episode 32 of the Drunk Guys Book Club Podcast, the Drunk Guys go on an epic drinking quest to reclaim some dragon-pilfered Dwarven gold while reading The Hobbit by J.R.R. Tolkien.  As we meander through Middle Earth, we'll discuss the important issues like how many breakfasts is enough, how bad an adventurer every character in the book is, and why magic is dumb.
Our quest was lubricated by an epic amount of beverages including Mikkeller Beer Geek Breakfast, Founders CBS, Two Roads Espressway, Evil Twin Imperial Biscotti Break, Old Wayfarer Oaked Amber Mead, Evil Twin Imperial Mexican Biscotti Cake Break
The Drunk Guys Book Club Podcast can be found on on iTunes, Google Play, Stitcher, and where ever fine podcasts can be found.  If you're drunk enough to enjoy the Podcast, please give us a rating. To save time, just round up to five stars.  Also, please follow us on Twitter, Instagram, Facebook, and Pinterest.  There's no excuse to miss another Drunk Guys episode,  announcement or typo.
Join us next week as we read The Giver by Lois Lowry.
It's not too late to join our reading challenge – for help read how to read 100 books a year.  Maybe consider some sci-fi books and Drunk Guy approved discussion questions.
Podcast: Play in new window | Download